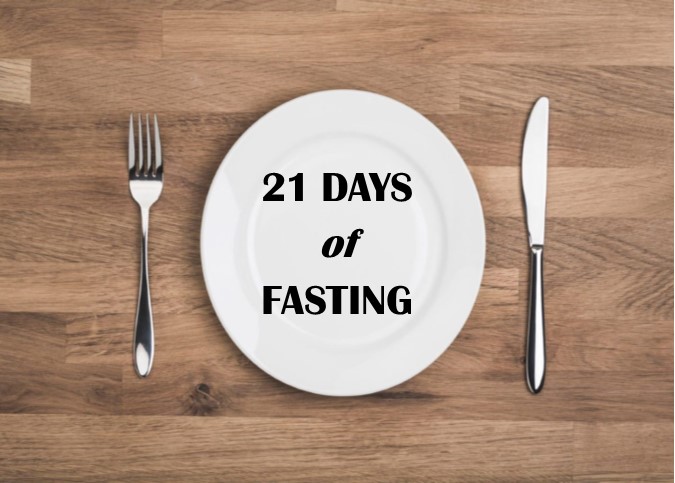 P R A Y F I R S T
To the amazing Bethel family:
Welcome to the Pray First Experience. First things first - I'm so excited that you've decided to join with us as we dig deeper into what God would have for us as individuals, and for our entire church. This is going to be an amazing season of spiritual quest and conquest, all because you've decided to devote yourselves to God and His purposes - I can't wait.
Believe it or not, these next few weeks will be an adventure - nothing short of higher heights, deeper depths, new places & spaces and, a fresh prayer challenge each day (all the good components of a great adventure!).
During this season we want to commit ourselves to Pray First in every situation. Many times people act first and then want God to bail them out of that situation, but prayer should be our first response, not our last resort.
In the next several weeks of Pray First we want to dedicate ourselves to Prayer. There are prayer models in the Bible that can help prayer to become more personal and effective. Our hope is that we'll all learn how to discover the beauty of daily conversations with Him and that we'll experience the presence of God in ways that will change our lives.
Once you learn how to pray, prayer can become a part of everyday life. And then...
· Before the day begins
· Before you go to bed
· Before you go to work or school
· Before you send that text
· Before you eat, drive or travel
· Before/when bad things happen
· In every situation—PRAY FIRST!
Prayer changes everything!
Pastor Bill
~*~*~
Fasting
The goal of fasting is to draw nearer to God. Biblical fasting always has to do with eliminating distractions for a spiritual purpose; it hits the reset button of our soul and renews us from the inside out. It also enables us to celebrate the goodness and mercy of God and prepares our hearts for all the good things God desires to bring into our lives. Remember, your personal fast should present a level of challenge, but it is very important to know your body, your options, and, most importantly, to seek God in prayer and follow what the Holy Spirit leads you to do.
Types of Fasts
Your personal fast should present a level of challenge, but it is very important to know your body, your options,
and most importantly, to seek God in prayer and follow what the Holy Spirit leads you to do
.
Complete Fast
In this type of fast, you drink only liquids, typically water with light juices as an option. Selective Fast
This type of fast involves removing certain elements from your diet. One example of a selective fast is the Daniel Fast, during which you remove meat, sweets, and bread from your diet and consume water and juice for fluids and fruits and vegetables for food.
Partial Fast
This fast is sometimes called the "Jewish Fast" and involves abstaining from eating any type of food in the morning and afternoon. This can either correlate to specific times of the day, such as 6:00 am to 3:00 pm, or from sunup to sundown.
Soul Fast
This fast is a great option if you do not have much experience fasting food, have health issues that prevent you from fasting food, or if you wish to refocus certain areas of your life that are out of balance. For example, you might choose to stop using social media or watching television for the duration of the fast and then carefully bring that element back into your life in healthy doses at the conclusion of the fast.
Timing of a Fast
At Bethel, we are encouraging fasting 21 days for the month of January. This is part of 21 Days of Prayer and Fasting, a season of focused prayer as a church family. You may also choose to fast at other times during the year for your own spiritual development. It's very typical to fast a single meal, a whole day, or three days or more. The timing of your fast is not as important as the strength of your focus on God as you fast.
~*~*~
21 Days of Prayer/Fasting
January 6-26, 2019
Every Day Prayer Focus
• Humble ourselves: Asking for forgiveness for our sins and the sins of our land.
• Seeking God: Declaring our dependence on God in every area of our lives.
• His Kingdom Come: Praying for the completion of the Great Commission and for revival in our
generation.
• Hear from Heaven: Inviting the Presence of God in our church and our lives (souls saved,
signs, wonders, miracles, and transformed lives.)
• Next Steps: Praying for all people in their journey of faith to Know God, Find Freedom,
Discover Purpose, and Make a Difference
• Believing God for answered prayer to our specific needs (known and unknown prayer
requests).
Daily Prayer Focus
Day 1 – (Church service prayer)
Day 2 – Our Leaders – Nation, State, and City (1 Timothy 2:1-2)
Day 3 – Our Pastors, church staff, ministry leaders, deacons, trustees, elders
Day 4 – Our City
Day 5 – Our Nation – revival in America
Day 6 – Our World – international missions (leadership training and church planting)
Day 7 – Worship

Day 8 – (Church service prayer)
Day 9 – The Lost – services, lifesavers, family members
Day 10 – Small Groups – leaders, members, real life change
Day 11 – Growth – leadership development, covering over every leader, Fresh vision
Day 12 – Children and Students
Day 13 – Single Adults, College Students and Internship Program
Day 14 – Worship

Day 15 – (Church service prayer)
Day 16 – Families and marriages
Day 17 – Our Church's vision for 2019 – building project, finances, leaders
Day 18 – My personal vision for 2019 – freedom from habits, debt, relationships, ministry,
reaching my full potential
Day 19 – Personal freedom and deliverance – breakthrough in every area!
Day 20 – Our specific needs (finances, health, family members to be saved and other personal
needs.) Pray for the sick – anoint with oil.
Day 21 – (Closing prayer service)